Like it or not, there are growing numbers of Australian children joining in on the dress-up fun of
Halloween
. But not all trick-or-treaters are as spacey as this family. So here's a neat idea from CosmoQuest on bringing a bit of your space passion into the night:
Instead of hiding out on 31st and ignoring the knocks on the door, how about taking your scope outside to do some footpath astronomy!
No moon on that night, so streetlights notwithstanding, you should be able to show the kids (and their parents) some stellar treats. Jonathan Powles suggested the Skull Nebula NGC 246 in Cetus will be up! Just might not look as good as the picture below from your footpath...
If you do try this, please share some photos here for a follow-up blog post.
Whether you choose to add lollies into the mix is up to you.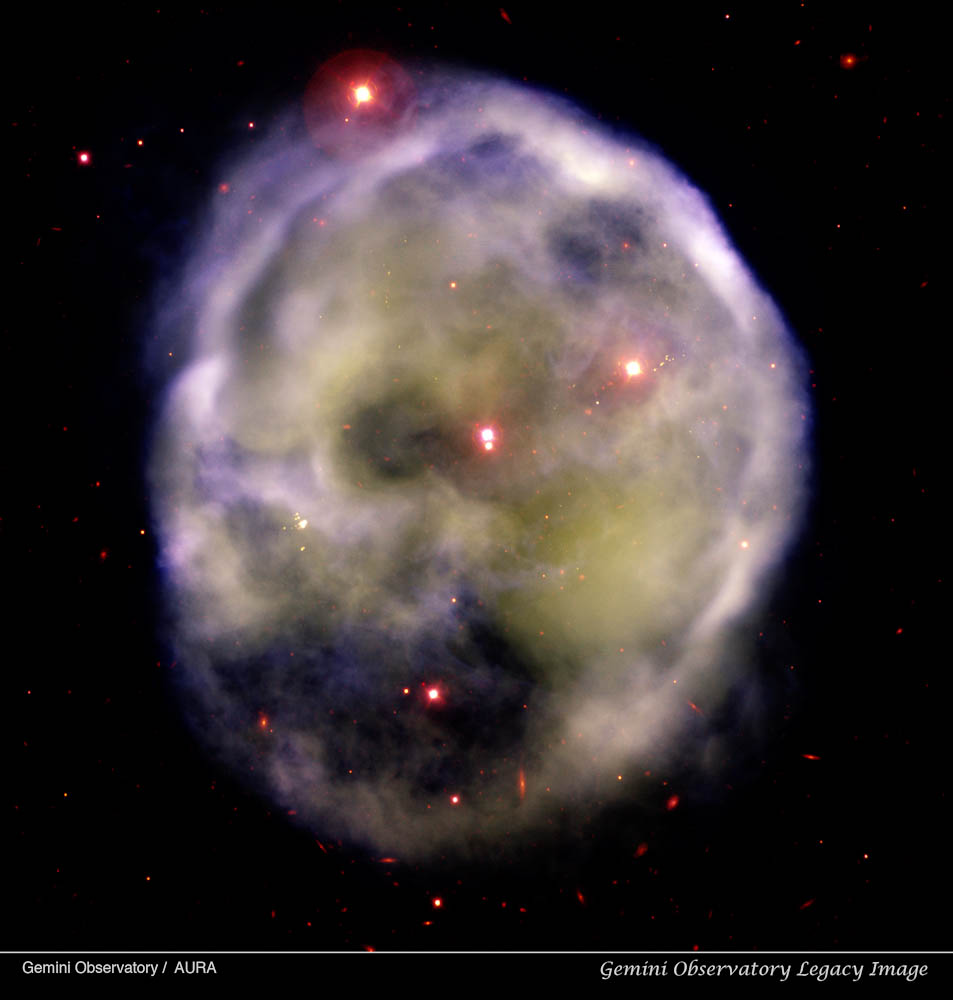 Skull Nebula, from Gemini Observatory. Check out all those other galaxies around the bottom of it!